Manufacturers directly supply art gradient glazed glass decoration toughened glass
Product Detail
Product Tags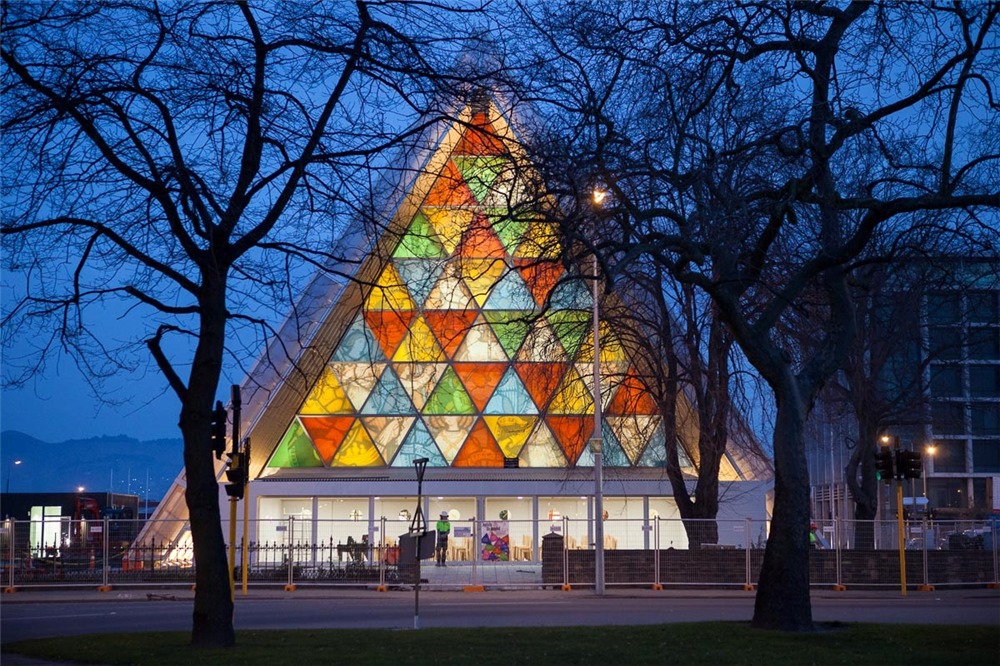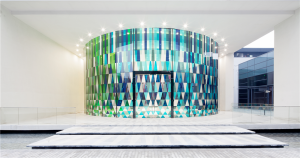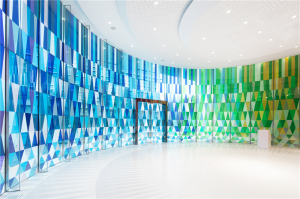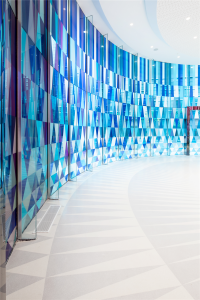 Colored glazed glass is the inorganic glaze printed to the glass surface through the screen press, and then after drying, tempering or thermal processing, the glaze permanent sintering on the glass surface to get a wear resistant, acid and alkali resistant decorative glass products.
This kind of glass product has a unique texture that cannot be replaced by other materials. It can print customers' favorite patterns and shapes on the glass clearly and faithfully, such as different colors and patterns, such as strips, mesh and electric patterns. With high functional and decorative effect, we can also design patterns according to the different needs of customers.
Colored glazed glass has the following characteristics:
1, Color, pattern variety (generally can be customized according to customer requirements), wide choice. In curtain wall combination, it can contrast with other glass or color matching.
2, Colored glazed glass can be installed in the supporting structure.
3, With no absorption, no penetration characteristics and easy to clean.
4, Color glaze with glass material inorganic color glaze, do not fade, do not peel off, so the original tone and building life to maintain the same.
5, The color glaze is easy to accept the non-rigid adhesive used to isolate the arch shoulder.
6, The glaze can absorb and reflect part of the solar heat energy, has the effect of energy saving, shading effect is obvious.
7, Can be coated, sandwich, synthetic hollow composite processing, to obtain other uses of the special performance.
8, After the tempering treatment, the colored glaze tempered glass is produced, has good mechanical properties, shock resistance and thermal shock resistance, higher safety performance.
Glazed glass products are tempered or semi-tempered, so it can not be in any form of cutting, grinding. The printing method of colored glazed glass is single-side printing. When the external walls and Windows of buildings are used, it is recommended that the printing face face inward, which can absorb and reflect part of the solar heat energy, and the shading effect is obvious. The toughening treatment increases the strength, high safety, can be coated, laminated, synthetic hollow and other composite processing, obtain multiple performance. Usually glazed glass glaze surface can not be located in the outdoor surface, it is best located in the sealed cavity of hollow glass or laminated glass indoor surface, which is also a kind of protection for colored glaze.
Main uses: glazed glass with environmental protection, clarity, fidelity, gorgeous advantages are widely used in the building decoration industry, building exterior wall, interior wall, electronic glass and so on often use colored glaze process; Furniture glass field such as cabinets, booths, screens, household appliances are also very common.
---
---
Write your message here and send it to us